Bugsworth Bunny


Species:
Rabbit
Personal Information
Affiliations:
 

Tune Squad

Occupation:
 
Boy Scout (formerly)
Arm Wrestling Champion of 1964
Hair Guru
Residence:
 
Varies on the short; usually a burrow
Aliases:
 
Rabbit/Wabbit (by Yosemite Sam and Elmer Fudd)
Varmint (by Yosemite Sam)
Stranger (by Dr. Frankenbeans)
Wocal Wiwdwife (by Elmer Fudd)
Pesky Wabbit (by Elmer Fudd)
Mw. Wifeguawd (by Elmer Fudd)
Mw. Wabbit (by Elmer Fudd)
Uncle Bugs (by himself)
Ma'am (by Yosemite Sam)
Scwewy Wabbit (by Elmer Fudd)
Mr. Judgy McTopcritic (by himself; disguised as an art critic)
Wabbit Stew (by Elmer Fudd)
Friends:
 
Elmer Fudd (frenemy)
Enemies:
 
Yosemite Sam (archenemy)
Gossamer (one-sided)
Love Interests:
 
Lola Bunny (girlfriend)
Interests:
 
Carrots
Disguises
Having fun
Fears:
 
Being hunted
Drowning
When a threat gets legitimate
Bugsworth Bunny is the main protagonist of Looney Tunes Cartoons and its spinoff film Space Jam: A New Legacy, as well as a minor character in Animaniacs.
As he best puts it, Bugs is just a rabbit in the human world. All he wants to do is relax and live his life, but he can often get interrupted by those he meets. To get out of those sticky situations or in order to survive, he usually has to rely on his wits to outsmart his foes.
Personality
On the surface, Bugs is a funny, charismatic, and resilient rabbit who is looking for nothing but fun, but he can often get disrupted when encountering the locals of the places he visits; that is where his true trickster persona comes through. Aside from that, he retains a calm, nonchalant air about him at all times and has been known to pull a few wisecracks when he has the chance. However, he can sometimes be invasive when meeting someone he does not know personally and can get them annoyed in the process. In addition, Bugs is confident, adventurous, determined, humourous, and clever. He also seems to have a soft spot for those younger than him.
Appearance
Bugs is a grey rabbit that has cheeks with white fur that wrap around his head, along with a muzzle that has two buck teeth, a pink nose and two whiskers sticking out from either side. He has a thin body with a white underbelly and wears pale yellow gloves. His feet are grey with white soles that also have black footprints underneath. Bugs has great, big, long ears with pink insides and a little, white fluffy tail. He is almost always never seen without a carrot in hand.
Origin
1936-1941
1936-1939
1939-1940
1940-1941
1941-1953
1954-1962
1962-1964
Relationships
Elmer Fudd is Bugs Bunny's frenemy, due to him constantly interrupting the former's pleasure and vice versa. This is made even more unbearable from the fact that Fudd is permanently at the rabbit's mercy.
Yosemite Sam is Bugs' archenemy and most formidable foe. However, the cowboy's pride and constant rage issues are weaknesses that the rabbit can easily make into strengths in his favour. Sam himself has an extremely large prejudice against all animals, especially rabbits, which is possibly the reason Bugs sees him as his favorite target.
Gossamer and Bugs are currently on neutral terms with each other since they have an on and off relationship; at one point Bugs could be giving him a makeover and the next the monster could be giving chase to the rabbit in order to please his creator.
The Gremlin
Bugs is mostly on friendly terms with the Gremlin despite the constant torture he puts the rabbit through. To that end, he is constantly put on edge whenever he is involved in the Gremlin's destructive antics and disapproves of this in general.
Dr. Frankenbeans and Bugs do not know each other personally since the latter basically invaded his personal space. However, one can describe the scientist as a potential foe for the bunny.
Character Appearances
"Taziator"
"

Puma Problems

"
"

Bounty Bunny

"
"

Marv Attacks!

"
Gallery
Trivia
References
External links
v - e -

d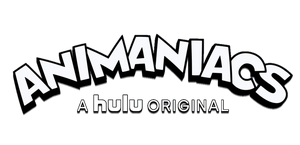 Characters
Main: Yakko Warner • Wakko Warner • Dot Warner • Pinky • Brain


Supporting: Dr. Scratchansniff • Ralph Guard • Chicken Boo • Nora R. Norita • Nils Niedhart
Recurring: Jay-Pac • Julia • Starbox • Cindy • The Incredible Gnome in People's Mouths • Egwind • Tuck Buckerson
Minor: Benedict • Senator Brie • Nancy • Senator Garp • Dwayne LaPistol • B.R.A.I.N. • Pigeon • Gabriella • Jean Gravy • Ed Ortiz • Senator Garp • Gigi • Margaret • Conductor • Marsha • Sokolov • Riley • Kelly Sue • Nickelwise • Drusilla • Zit • Sultana • Manny Manspreader • Model B

Songs
"

Main Title

" • "The Catch-Up Song" • "

Pinky and the Brain

" • "

Reboot It

" • "

I'm Gonna Eat'cha

" • "

Suffragette Song

" • "

Bonding

" • "

Alien Chorus

" • "

Limbs Fall Off

" • "

Catch Up Song

" • "

Rap Battle

" • "

Be Like Me

" • "

Lakes Are Fun

" • "

A Zit!

" • "

Banana Hammock

" • "

FLOTUS, FLOTUS: What Do You Know About Us?

" •